The 8P Process consists of eight sections, each of which contains learning, guidance and specific materials to shorten your process of preparation for consultant interview, and to make sure you approach each stage in exactly the right way.
It can be addressed in a linear fashion if you are at the beginning of applying for consultant posts. However, it is also designed to be both iterative and flexible, so that you may use it strategically and practically no matter what stage of the consultant interview process you are currently at.
Our 8P Process
Structured approach, tailored to you, your stage and specialty, to ensure you are optimally ready
Plan is really your preparation guide. Depending on exactly where you are in the consultant interview process, there will be some immediate imperatives, some advisory preparation and a whole host of things that you will need for interview that it is best to get started on early.
This section will insure that you do not miss vital tasks and that you approach preparation in an intelligent manner that is most likely to lead to your success. You will find that our guidance will not only ensure that you don't miss crucial elements, it will also save you from wasting precious time on things that don't really matter.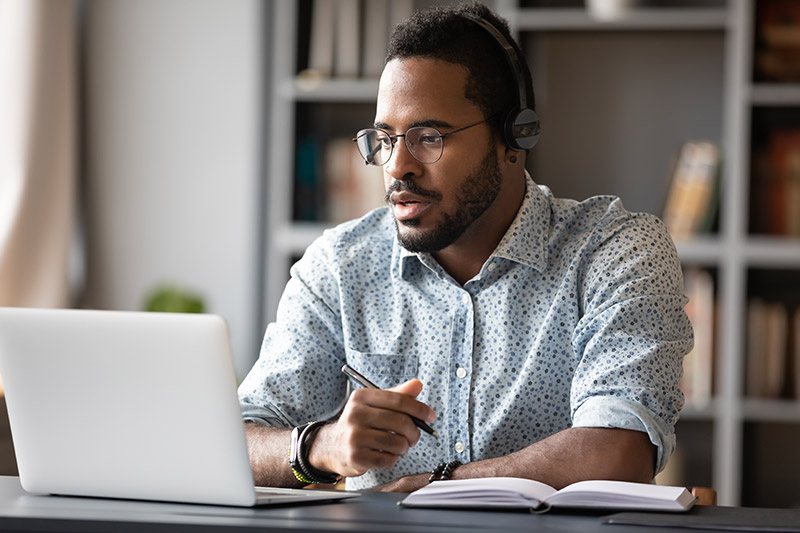 Programme
(Course / Learning)
An important part of the 8P process is the extensive learning and education materials you have access to. Front and centre in that is the consultant interview skills e-learning Programme. This is a super-comprehensive, video-based, 145 slide Programme covering everything from the application process through to advanced question and answer techniques.
The above programme is just one of the learning elements that you have access to. In terms of whole courses, there are two other programmes; an extensive video-based course about the NHS, its structure, and how current policy is affecting NHS Trusts, and an advanced-level presentation skills course, designed to significantly enhance your ability to inspire the interview panel and others, if asked to do so.
The learning does not stop there. In fact, there isn't a single corner of the 8P process in which you will not find multiple learning programmes, from an example question to a fully-fledged mini-programme on an NHS hot topic. Where something matters to your interview success, we develop learning around that topic.
Portal
(Preparation Resources)
Our portal section contains extensive preparation resources, including a dynamic and constantly updated Question Bank. The premise behind portal is that the more we can provide you with access to, the less you have to guess and the more time you save because you are not trawling the Internet.
The Question Bank is organised around three main question types, being semantic questions, example-based questions, and questions commonly asked within different specialties. Under these three headings, the questions I will split into the different topic areas, for instance quality, safety, and improvement, with each section also containing structured on-site approaches taken from the learning guidance.
In addition to the Question Bank, you will find resources and documents about major NHS initiatives, processes, policies and bodies, all designed to give you access to the right information without you having to waste time hunting for it.
Pursuit
(Application Guidance & Strategy)
If you are just in the process of applying for consultant posts, you'll find this section on application guidance and strategy absolutely invaluable. It is designed to significantly increase your chances of being shortlisted, whilst at the same time also helping you understand tips, tricks and strategy to help you stack the deck in your favour downstream.
The NHS application form is designed to present everybody the same. However, you need to stand out in order to be shortlisted. We'll show you exactly how you can overcome the limitations of the application form to stand out from the crowd. Additionally, will also help you avoid some of the common pitfalls that stock candidates from either being shortlisted or getting appointed.
Pre-Interview
(Pre-interview visits)
Pre-interview visits are an absolutely critical component of getting appointed to the job of your choice. Unfortunately, high numbers of candidates approached them in an ill-advised, unstructured manner that literally works against their appointment.
Given just how important the pre-interview process is to your chances of being appointed, we want to make absolutely sure that you know exactly how to use pre-interview visits to maximum advantage. This has become a more difficult area in the era of Covid-19, and this is a topic we also cover.
Presentations
(Presentation Guidance)
Very few consultant interviews today rely on just the interview itself. A particularly, additional selection component is that of asking you to deliver an 8 to 10 minute presentation, sometimes on a topic unseen before the day. Often these presentations come before the interview itself and so form part of the early impressions a panel will form about you.
Not only do we provide guidance, but in fact there is a whole presentation skills course to ensure that regardless of your prior training, or prowess as a presenter, this component will serve you well and you will impress them on the day.
Preparation
(Interview Question Guidance & Preparation)
This component of the 8P process is perhaps the single most important for the interview itself. It contains extensive guidance on interview questions and how to prepare for them, as well as the additional topics requiring advanced research to ensure that you are fully prepared.
We guide you through a focused preparation strategy, based around questions and topics, using our extensive Question Bank and learning in how to optimise your answers. Our goal is to ensure that you are truly excellent in the areas most commonly occurring, whilst knowing exactly how to approach left field topics and questions. The interview is the single biggest determinant of you getting appointed and it is absolutely vital that is preparation for it is approached in the right way.
Personal Support & Guidance
(including coaching for those taking up this)
There are two options to access our 8P Process and Programme. One is as a course purchase and the other is with face-to-face coaching. However, irrespective of the service chosen, all candidates receive personal support and guidance.
Everybody has access to us, through the messaging system, in order to access advice, raise queries and overcome any difficulties. Additionally, all members will be invited to live webinars, which we will use to provide additional learning on important areas or deal with urgent topics where more formal learning development takes too long to develop. Basically, we are there for you.
Those taking up our face-to-face coaching, also receive two hours of direct interview practice and feedback, which we deliver typically through online conferencing, Skype, WhatsApp or other direct means, on a one-to-one basis.